You need a class, but you want a good price and you need to learn while you are there as well. Well you have choices. Let's face it, there are some shady online classes or maybe companies that are closer to you and finally those that are offering special promotions. We understand this and know after doing your research, you will come back to us. At each class we teach, we ask for your input and have monthly meetings so we are on top of things. You want a stress free class, a convenient location and time, a fair price and your certification card the same day. Well, we listened and have been with you all the way and want to gain your business and make you a life saver too! From 2006 to 2019 we have been the #1 ranked training site in all of FL!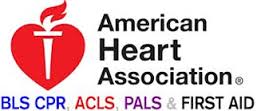 Our previous students, just like you, took a class, voted, referred our services and it was noticed. We are now proud to state we are Florida's Premier CPR Training Site and we want to teach you next! We are accredited, licensed and insured and have been teaching American Heart Association (AHA), ASHI and Red Cross certifications for over 16 years.
We teach American Heart Association, American Red Cross, and American Safety and Health Institute classes such as Healthcare Provider BLS, CPR and First Aid, AED, Bloodborne Pathogens/HIV, Oxygen Administration, Professional Rescuer, ACLS and PALS. We also sell 6 brands of aeds (defibrillators)
When there are other companies out there…people always ask, "Why should we choose you?" First of all, our classes are educational and fun for you, the student. Our mission is to make sure you are comfortable , learn at your own pace and truly know how to do cpr or other emergency skills by the end of class. Don't you want to actually know what to do if a loved one was choking, your parent had a heart attack or SCA? What if your niece drowned in the pool? We want you to be able to take action in a real life scenario and act appropriately every single time.
Everyone comments about our stress free environment where you learn the necessary skills with ease and we make sure you leave the class able to apply these emergency skills in real life without being nervous. Most of our competitors can not even list their clients online…well we do! We want you to feel comfortable about us and know you are making the right decision. Feel free to see thousands of our satisfied clients here: www.cprflorida.net/about-clients
We are licensed and insured and have offices in Miami, Tallahassee, Pompano Beach, West Palm Beach, Coral Springs and Fort Lauderdale. If you do not see a date or class you need, make sure to email us.
Sign up easily on our website for a class or email us and we can travel to you.
After you click the sign up button below and you go to our registration page, be sure to select the correct location button or choose the exact class you need. If other dates or a private or large group class is needed, please email us at info@cprflorida.net
Signup Here